Star Micronics Introduces Wide Format Thermal Printer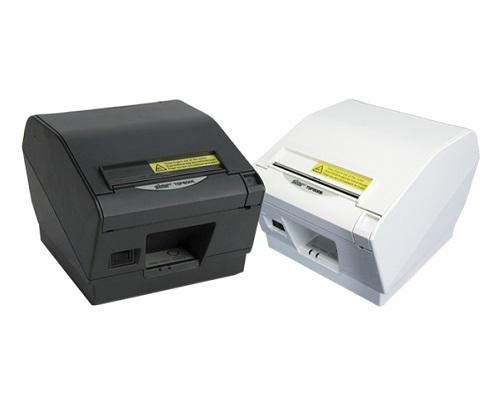 Star Micronics, a manufacturer of mobile, point of sale (POS), and customer engagement technologies, added the TSP847II AirPrint to its printer lineup.

The TSP847II AirPrint is the second Apple AirPrint certified Star Micronics printer, following the release of the TSP654II AirPrint last year. 

AirPrint allows POS systems to easily integrate with any iOS device. Eliminating driver installation, AirPrint users simply follow the familiar iOS print routine, printing from the label printer just as they would from a standard inkjet or laser printer. AirPrint also enables mobile control of Star Micronics' cash drawer and ticket alarm. 

With the ability to print up to 37 labels per minute, the TSP847II AirPrint is ultra-fast and capable of printing labels, tickets, forms, barcodes, and graphics on 3 to 4.4-inch wide paper. In addition to indoor use, the TSP847II AirPrint can be used inside vehicles for food delivery, field service, law enforcement, and more.