McDonald's Just Signed On With This Drive-Thru Timer Company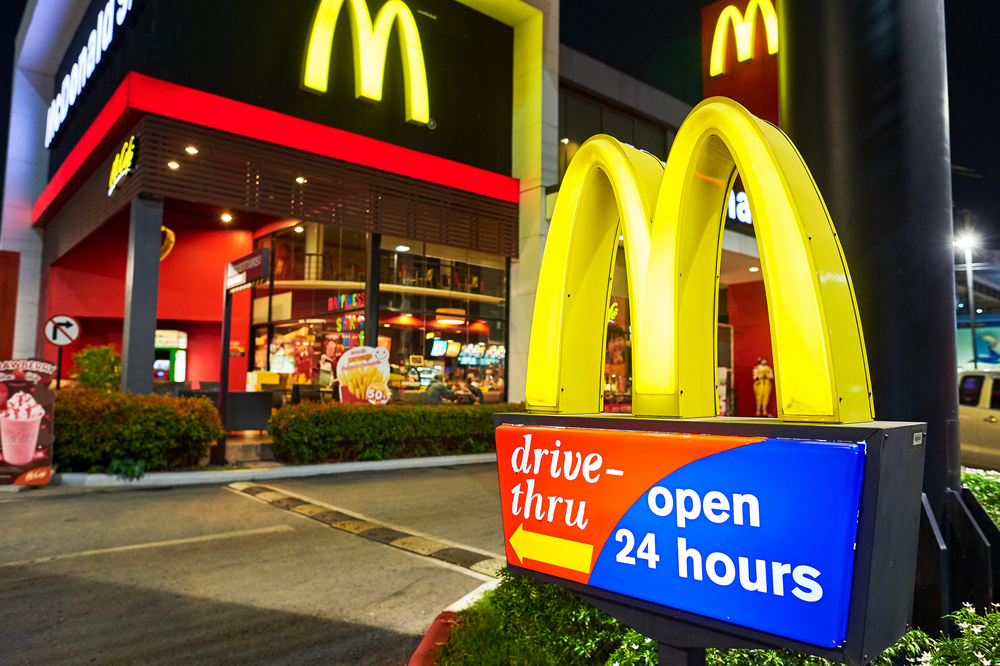 Techknow Inc. debuted the QSR industry's first wireless speed-of-service timer, providing an efficient technology to serve more customers per day, reducing drive-thru times and increasing revenue.
In addition, McDonald's selected Techknow as its global timer solution provider following an eight-month trial.
Techknow's product supports standard induction loops that exist at the order points in most stores. The wireless solution is installed in hard-to-reach areas such as the "pull forward or mobile parking" positions. Stores adopting this new system can have up to 50 wireless loop locations. This Techknow video demonstrates the system in detail.
The timer solution also includes a scoreboard, which gamifies the drive-thru and turns work into fun, creating friendly competitions among stores in any given time zone or just amongst a single franchisee. Techknow also proactively monitors the systems, enabling franchisees to focus on operations versus IT management. The combined solution has a return on investment of less than six months and has proven to reduce total drive-thru times by between 10 percent and 51 percent per hour.