Luis Ruvalcaba Jr. Named Chief Operating Officer at On The Border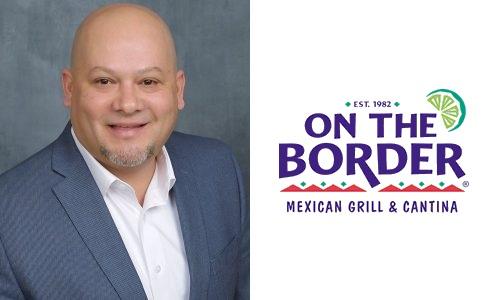 Luis J. Ruvalcaba, Jr.  has joined On The Border Mexican Grill & Cantina's executive team as Chief Operating Officer. Ruvalcaba has more than 25 years of service and hospitality operations experience, specializing in talent development and operational excellence.
"He shares our company-wide goal of pushing performance forward in strategic ways to deliver sustainable results. Luis will be a tremendous asset in helping us reclaim our position as the leader in Mexican Casual Dining," said said Matt Hood, Chief Executive Officer.
Prior to joining On The Border, he served as Vice President of Retail Operations for Peet's Coffee, having been responsible for 250 coffee bars across four regions. He also spent three years as Chief Executive Officer, President, and Chief Operations Officer with Patxi's Pizza LLC. In his time there, he was instrumental in developing and implementing a growth plan. Ruvalcaba also served 11 years at BJ's Restaurants Inc., as Senior Regional Vice President of Operations, a role in which he oversaw development and operations for 41 restaurants in two states, with nearly $250 million in collective sales and operations. Ruvalcaba started his career at Chili's in the early 90s.