Learn How to Go Viral During an Innovation Lab at MURTEC Executive Summit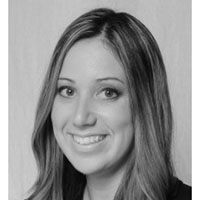 Restaurants: Still not seeing ROI on your social marketing strategy? Is your Facebook approach stale and not generating any new followers or engagement? During this 15-minute Innovation Lab titled "All the Way to Viral: Leveraging the Latest Social Strategies," Amberly Rundell, digital marketing strategist for Mannix Marketing, will teach participants some tricks on how to get their brand's marketing campaign to go viral with Facebook Live. Through a blend of real-life case studies and best practices, Rundell, with expertise stemming from working with companies such as Walt Disney World, Nickelodeon, Hilton, Marriott, Holiday Inn, Six Flags and numerous restaurants, will highlight the power of Facebook Live broadcasting and how it can benefit restaurants. She will also reveal best practices for using geotargeting to capture potential guests by pushing promotions to those within a certain radius of a location. Be inspired by tips and tricks to fuel your own Facebook marketing strategy.
Innovation Labs are interactive sessions designed to inspire attendee collaboration. A series of 15-minute presentations, each one hand selected by MURTEC's Advisory Council, will enlighten and challenge attendees. Presentations are followed by group discussion exercises that engage restaurant attendees and solution providers to share ideas and solve problems.
Amberly Rundell is a digital marketing strategist at Mannix Marketing, an award winning digital marketing agency that specializes in hospitality and tourism marketing. She blends her passion for internet marketing, food and travel to help 50+ restaurant and hotel clients in various sizes find a presence on the web and convert more sales.

Amberly has specialized in digital hospitality marketing for 10+ years and has worked with companies such as Walt Disney World, Nickelodeon, Hilton, Marriott, Holiday Inn, Six Flags as well as numerous local restaurants throughout Upstate New York. She specializes in social media marketing and is a regular speaker at local conferences, Chamber of Commerce's and hospitality marketing events.

Having ran hundreds of social media campaigns for her restaurant clients, she knows what works and what does not and enjoys sharing her knowledge and experience with others. She spent three years living in South Korea where she taught internet marketing courses to corporate executives and CEOs.
A sister event to MURTEC (Multi-Unit Restaurant Technology Conference), the MURTEC Executive Summit will be an intimate gathering of senior-level executives, unique from other technology events in the industry. The format and content is designed to draw in technology thought leaders and influencers in a program that prioritizes group discussions, two-way dialogue, and collaboration amongst both peers and sponsors.
The audience of 75 senior-level technology decision makers and influencers from the nation's leading and emerging restaurant brands will consist of C-suite, VP and director-level titles and is invitation only. Technology leaders will be joined by line-of-business executives who influence IT decisions – marketing, analytics, finance, customer experience and more.
The unique agenda includes collaboration exercises, with the intent to spark both peer-to-peer and peer-to-sponsor discussion. Sessions are designed to generate new ideas and conversations between attendees and technology experts. The strategic and relevant content focuses on driving innovation in today's restaurant environment.
The MURTEC Executive Summit offers a low pressure environment for building relationships with potential partners. The inaugural MURTEC Executive Summit will take place November 5-7, 2017 at the Roosevelt Hotel in New York City.