HITEC 2019 NEWS: Bittel's MODA Smart Guestroom Device Now Working Seamlessly with Volara
Get great content like this right in your inbox.
Subscribe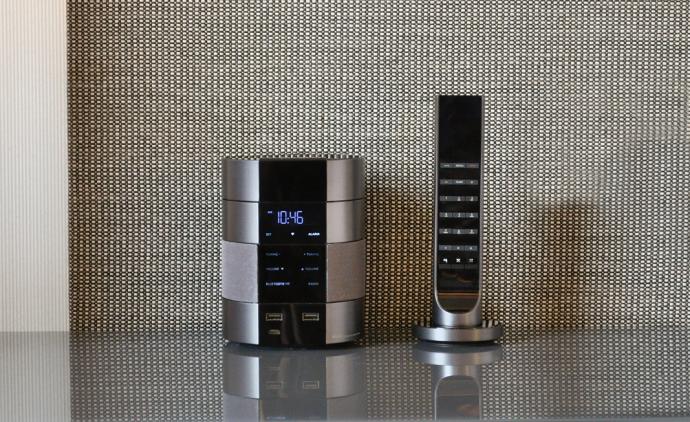 Volara said it is now powering the voice module of Bittel's modern, modular MODA smart device. By speaking simple commands, such as "Alexa, call the front desk" or "Hey Google, bring me more towels," guests' requests will be interpreted accurately and fulfilled quickly. Volara's voice-based conversation management software and secure integrations hub will connect MODA by voice command to relevant property technologies, including IPTV systems, room controls solutions, energy-management systems, workorder-management systems, and SMS guest-based room engagement solutions. 
See Bittel's MODA powered by Volara in Booth 2040 at HITEC Minneapolis, June 17 to 20, at the Minneapolis Convention Center.
"With digital personal assistants growing in popularity in hotels, Bittel anticipated early on that our guestroom devices should be enabled with voice controls, facilitating interactions by voice command with all the services of the hotel," said Joe Zhang, Bittel president. "When we developed the MODA smart device – which features a stackable Charging module, Alarm/Clock module, Speakerphone module, Bluetooth Speaker module, Casting module, and Voice-Recognition module – it was voice ready. The next step was to partner with a company that could provide voice-based conversation management software for the device and connect it with other property technologies. We also wanted to work with a partner who could protect guests' privacy, ensuring that recordings of guests are never associated with their personally identifiable information and that hotel proprietary data is not released to the major natural language processing platforms and used for commercial activities. We found these protections and the industry's most extensive integrations hub with Volara.
"Through Volara, we have secure integrations to more than 30 leading hotel technologies," Zhang said. "This means guests can say things like 'Hey Google, cool my room to 70 degrees' or 'Alexa, close the drapes' and it will instantly happen. Future integration between Volara and the individual MODA modules will enable guests to do even more."
Volara turns consumer voice assistant solutions into hotel business tools by providing:
•       Cloud-based, real-time, multi-property conversation management tools
•       Patent pending Accuracy Engine that ensures guest requests are properly handled
•       Secure integrations with more than 30 leading hotel technologies
•       Device setup, provisioning, monitoring and remote management
•       Staff training and technical support
Visit Volara at HITEC Minneapolis in Booth 2408 and see MODA powered by Volara in action in Bittel Booth 2040.