Church's Chicken Forms Excellence Advisory Council
Get great content like this right in your inbox.
Subscribe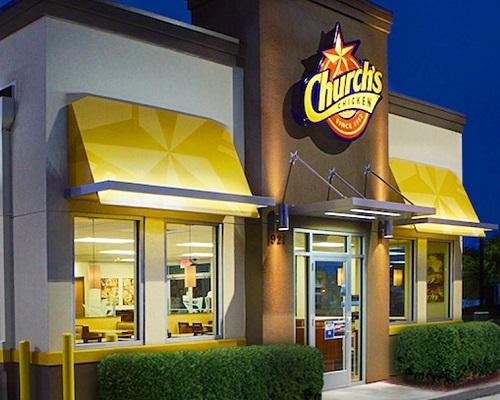 Church's Chicken announces its inaugural roster of Executive Advisory Council (EAC) members for 2019 and 2020. The council, which was created by CEO Joe Christina, is a collaborative forum designed to enhance restaurant performance through proven tactics and strategies. The EAC will also be tasked with forming new business-building initiatives and evaluating the effectiveness of various programs to further strengthen the brand.
This inaugural group of members include 11 franchisees alongside key corporate leadership, working in one of three teams – Operational Excellence headed by Brendan Berg, Senior Vice President of Global Operations Services; People Excellence led by Global Chief People Officer, Karen J. Viera; and Sales, Profit, and New Product Pipeline overseen by Jennifer Chasteen, Vice President of Brand Strategy and Activation. Christina serves as President for the Council and Craig Prusher, Executive Vice President and Chief Legal Officer, serves as Custodian of the Council.
"The formation of the Council is proof positive that we're willing, ready, and able to 'walk the talk' behind our commitments to our valued franchisees and guests," says Christina. "By bringing top-level strategies and goal setting together with insight and implementation expertise unique to our franchisees, Church's is in a fantastic position to deliver meaningful results on efforts already in place and to uncover and capitalize on new opportunities."
The selection process for members began in mid-October when U.S.-based franchisees were encouraged to step up and consider playing a key role in the brand's new EAC. Stepping Up is one of the brand's core values and a guiding principle to accept responsibility and be accountable to deliver results through hard work, discipline, and a shared commitment.  
The self-nomination window ran for 4-weeks and garnered several dozen qualified franchisees. EAC members were then selected based on their track record of service, engagement, restaurant operations and profitability.  Members will be appointed to 2-year terms, and will be limited to a maximum of two, two-year terms. The 2019-2020 roster includes:
Hardeep Singh

 –H&R Foods, Stockton, CA

Noor Samji

 –Border Chicken AZ, Tucson, AZ

Imran Syed

 –INF United, LLC - Atlanta, GA

Steve Alkayed

 – Victron Group - Red Oak, TX

Keri Orrel

 –Church's Chicken of Corpus Christi, Inc. - Corpus Christi, TX

Lewis Siplin

 –Lewis Siplin Enterprises, Valdosta, GA

Faisal Zakaria

 – Waterford Holdings LLC - Houston, TX

Chris Haque

 – S & S Hospitality for Church's, Seattle, WA

Mike Collins

 – Ampler Chicken LLC- San Antonio, TX

Tom Gresham

 – Double Quick - Greenville, MS

Sal Kabiruddin

 – DJ Paradise Chicken LLC - Atlanta, GA
"The EAC is not just about membership; it's about serving, working together and strengthening our brand," emphasized Christina.  "We've long said that one of our greatest strengths as a brand is the people who live it every day," Christina adds. "The EAC is a perfect reflection of recognizing the power that comes from working together with our franchisees towards a common purpose – the continued strength, quality, and food service to Church's guests across the country."
 
Founded in San Antonio, TX in 1952 by George W. Church, Church's Chicken has more than 1,500 locations in 23 countries.