08/24/2018
Blaze Fast-Fire'd Pizza Leverages Digital Capabilities to Give Guests Personalized Loyalty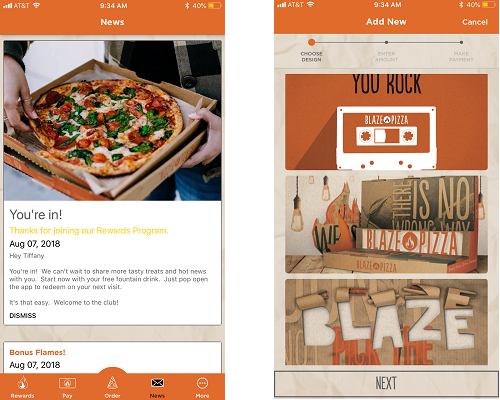 Blaze Fast Fire'd Pizza is leveraging digital technology to meet its guests where they are, according to CMO Shivram Vaideeswaran. The executive recently told HT that by leveraging social media, mobile technology, delivery and other digital advertising platforms, Blaze can become more accessible and a bigger part of diners' lives.
Punchh will enable the artisanal pizzeria to provide guests with a more accessible mobile platform highlighted by a revamped loyalty program. As part of its "Blaze Instantly" initiative, the company is focused on becoming the most accessible fast casual pizza brand through online ordering, mobile ordering and delivery. Blaze is implementing upgrades across all of its digital touchpoints to support its expansion.
"With our new loyalty program, launching with Punchh in Q3 of 2018, guests will earn one flame per dollar spent," Vaideeswaran explains. "We are giving our guests the flexibility to use their loyalty flames the way they'd like for products such as free drinks, sides, desserts, and pizzas.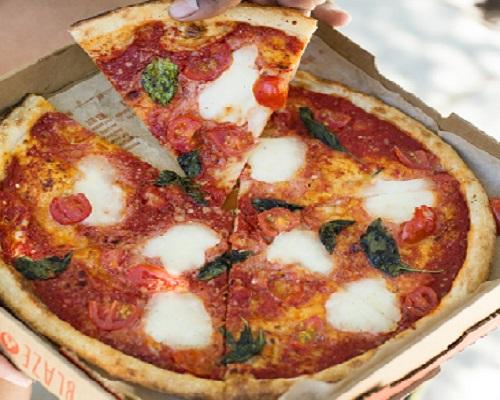 Blaze selected Punchh as its mobile engagement and loyalty program partner for the company's precise segmentation and targeting capabilities, as well as its ability to engage guests through dynamic messaging featuring detailed information about current and upcoming offerings. Via integration with Olo, the app will also offer online ordering and a new point-based reward structure that gives more guests the opportunity to cash in their "flames" for food and beverages. 
"Our loyalty strategy has changed from marketing to our loyalty users as an entire group to now being a more focused, one to one approach where messaging and promotional activity happens on an individual level," he explains. "We are leveraging our loyalty program to understand our guests better and meet their wants and needs."
Blaze Pizza is backed by private equity firm Brentwood Associates and founding investors that include LeBron James, Maria Shriver, movie producer John Davis and Boston Red Sox co-owner Tom Werner.