We're delivering highlights, insights, and key takeaways from our educational sessions as they happen — check back throughout MURTEC Executive Summit & Showcase: Restaurants Reunited in Business & Technology (October 13-15) for updates!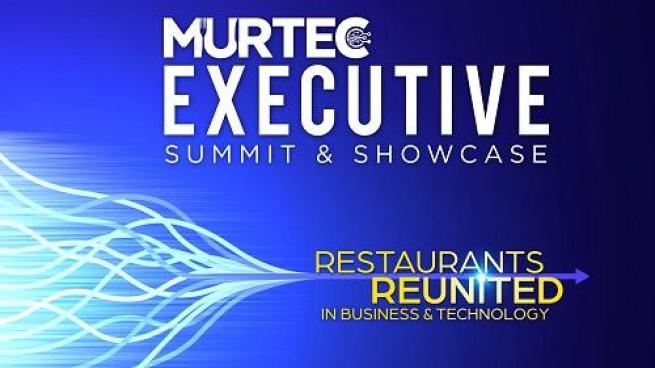 Little Caesars, El Pollo Loco and Amara at Paraiso take top honors in awards recognizing outstanding achievement in restaurant technology innovation and application.
The integration offers streamlined data capture and ownership through SevenRooms for restaurant brands leveraging Olo's online ordering products.
Winners will be announced live on Dec. 15 at the 2021 HT-NEXT conference in Scottsdale.

With the acquisition of Anthony's, BurgerFi will have 177 systemwide restaurant locations across the country through its two premium casual dining brands, with 61 Anthony's locations and 116 BurgerFi locations.

It takes buy-in from management, agility and the power of the cloud, says David Peller of AWS.
RTN is proud to release technical documents to the industry, created by restaurant and supplier members after uniquely collaborating in virtual think-tank- style workgroups. After a period of time, sometimes more than a year, workgroups finalize technical guidance, best practices and industry standards aimed at helping restaurants innovate faster. If you're not an RTN member, you'll have limited access to these documents. RTN members can login to the site to access full versions.
Click Here!
MURTEC Executive Summit is where restaurant leaders from across the organization -- in both technical and non-technical roles -- unite to see their future through the lens of strategic technology. Never before has reunion been more important, or more powerful. Now is the time to reimagine restaurants, together. Your MURTEC Executive Summit experience awaits.
Learn More
What do hospitality customers really want from technology? After more than a year of disruption, the human touch — assisted and augmented by innovative solutions — is more in demand than ever. We've crunched the numbers to reveal all the ways that guests are redefining "value."
Click Here!
According to HT's exclusive research, restaurant IT budgets remain tight while strategic goals and investments acknowledge the need for innovation and meeting new customer expectations.
Click Here!